Beyond Ordinary Persuasion: For ALL ENTREPRENEURS Who Are Tired of Overused and Formulaic Persuasion Tricks that Litter the Internet Trash Heaps with Worn-Out Pitches and Meaningless Hype...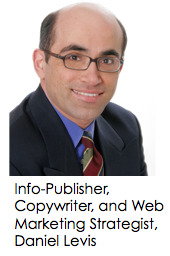 Dear Fellow Entrepreneur,
Right now, you're as close to a true "inner-sanctum "of profit-pulling secrets as you're ever going to get.
And as you saw from the webinar, the CAMPAIGN CONVERSION MULTIPLIER is what I'm personally using, and teaching to my private clients, to crank up sales no matter how difficult—even "impossible"— it seems in this economy.  
I've never taught this persuasion and marketing funnel analysis and supercharger anywhere else.
Here's what else you get, along with some amazing BONUSES, GUARANTEES, and a very LIMITED $25,000 opportunity below:
MODULE 1:  Secret Motivations, Hidden Mindset, and Untouched Hot Buttons of High-Value Serial Buyers!

This kick-off module gives you never-before-seen depth on the human connection between buyer and seller. It's the missing link so often left out of the marketing equation. Nothing could be more fundamental to your success:
Detailed step-by-step instructions for zeroing in on the exact mindset, hot buttons and secret motivations of your highest-value serial buyers. (So you can confidently invest your time, money and efforts on long term profits and a virtually endless stream of high margin back end sales.) …


How to develop EXTREME EMPATHY for ANY target market. This is the fastest way to cross the THRESHOLD of FEAR (where people "seize up" before they buy) and establish yourself as a friend, alley and advocate...so people feel not only great, but actually feel liberated when handing you their money…


7 little-known secrets of the ONE-to-MANY PERSUASION PERSONA. (How to automatically project likability, confidence and authority via both the written and spoken word.) …
MODULE 2:  Unlock the "Conversion Vault" with the Secret Treasure-Chest Combination of the "Wants-and-Needs Continuum!"
Module 2 gives you the master key for finding the sweet spot of desire that EXISTS IN EVERY CAMPAIGN... whether you're aware of it or not. It's the one fact (usually overlooked and obvious), concept, or idea that "clicks" and unlocks an avalanche of sales:
How to uncover the full continuum of wants and needs — the obvious and not so obvious — stirring within the breast of your target market. (Quickly test one carrot or stick against another to see which gives you the most traction the fastest. Hint: Sequence is everything.)…


A sneaky trick for magnifying imagined pain and pleasure. (Here's how to twist the knife deeper… titillate the lizard brain's "delight zone"… and lull the sales-killing, over-analyzing left brain into silent submission.) …


The "what business are you really in" test. (An astonishing exercise that disrupts feature-think and focuses you on what your prospects REALLY care about and will pay top dollar for — a true sales breakthrough, virtually guaranteed to make you tens of thousands of dollars!)
MODULE 3:  Super-Short Cut to High-Profit Media Selection Secrets!
Module 3 entitles you to a detour around expensive trail-and-error testing. I pour out everything I know from my experience with Clayton Makepeace, Dan Kennedy, Robert Allen, Joe Vitale... and my own 10 years of research... about selecting the most effective media for different products and services. AND... I reveal how subtle differences in each modality plays into the persuasion mix. For instance:
Is video ALWAYS the best way to sell ANYTHING? (HINT: It's DEFINITEY NOT!) Discover the surprising answer and my 5 iron-clad rules for media selection) …


How to avoid the biggest, most expensive mistakes even seasoned marketers typically make when transitioning from one media to the next in the campaign flow…


Secret leverage for capitalizing on the strengths and weaknesses of dozens of different types of media… a HUGE time saver no matter what media you're using!...


How to "prime" your prospects to unconsciously accept certain ideas in one media... and then quickly capitalizing on that acceptance in another…
MODULE 4: Advanced Campaign Structure and Hidden Profit
Flash Points.
Module 4 gives you a ride up to the boardroom where advanced planning takes place—few entrepreneurs EVER learn about the power of sequencing to make marketing FAR easier, faster, and MUCH more predictable and profitable.
But this module is not only about the arrangement and classification of each step... but about isolating the KEY DRIVERS you need to test and perfect your efficiency. It's like Profit Acupuncture for an ailing or fatiguing campaign… and a huge time-saver when you're starting from scratch:
The unsuspected efficiency and speed you get from breaking your sales process down into the optimal number of steps. (Too many, and you lose some of the red-hot-and-ready. Too few, and you lose the skeptical and distracted.) …


How to make small tweaks at strategic FLASH POINTS in your campaign for out-sized profit gains. (The truth is, most marketers waste their time on inconsequential things that don't matter... even though they "feel" important and everyone tells you they matter!)…


Why the common wisdom on sales funnels is dead wrong. Moving more prospects from one stage to the next doesn't always increase your sales and profits, it can often KILL THEM. (How NOT to get fooled by the numbers.) …
MODULE 5: The Heresy of Heuristics
Module 5 gives you a widened and more comprehensive understanding and practical knowledge of the irrational cognitive shortcuts (HEURISTICS) we all use to make purchasing decisions. AKA: sneaky-little conversion tricks can give you enormous competitive advantage:
A comprehensive user's guide to 19 powerful cognitive biases of the human brain. NO ONE should approach ANY phase of marketing without these 19 biases tattooed on their corneas! (I'll show you how and where to apply them to extract every last drop of sales conversion at each step in your sales funnel.) …


The science of programmed, hard-wired, automatic human behavior and how to harness it to get more people to buy. (Seriously, these are my most jealously-guarded secrets for overcoming skepticism, inertia and aversion to spending money.) …


How to use natural, ingrained and instinctive facets of human psychology and biology to direct your target audience's attention like a Vegas magician.
MODULE 6: Creative, Quick-Cash WILD CARDS!
And finally, in Module 6, I'll show you the secret mental technology for out-thinking, out-marketing, and out-selling everybody else in your niche through sheer inventiveness and creative volume.
Without this new mental software, you're STONE BLIND to profitable markets, willing customers, and easy-to-exploit products that are sitting right under your nose RIGHT NOW!
Why you MUST disrupt, extend, and distort your comfortable, existing (short-sighted) mental models to come up with multiple high-probability test panels for optimizing your campaigns…


The secret to cranking up the frequency and extending (by light years) the reach of your marketing to gain juggernaut-like momentum, bear-claw traction and ultimate domination in ANY niche, with ANY customers, with ANY product...


How to jump start your creativity and break free from limiting, self-imposed constructs to breathe fresh air and new life into sluggish campaigns, sleepy products, even entire lines of business… AND USUALLY SPENDING FAR LESS MONEY TO DO IT!!


And so darn much more!
But I can't emphasize this enough... these are SERIOUS TOOLS for filling just about any marketing need and solving any dilemma... by out-creating, out-thinking, and out-selling your competition with marketing, sales messages, and systems with MUCH deeper penetration, efficiency, and sophistication.
Module 1 is barely the warm up. Plus, I'm giving you multiple methods to experience and deepen the impact of digging into the secret motivations, hidden mindsets, and untouched hot buttons of high-value serial buyers. So...
NOW you have 3 OPTIONS and ONE important decision to make.
The FIRST OPTION is for BIG-LEAGUE HITTERS ONLY, because they're the ones who understand that even a major investment is nothing compared to the multiples you can make with JUST ONE breakthrough idea.
OPTION 1 is Campaign Conversion Mastermind.
1) It's an opportunity to come here to our offices 4 times in 2014, January, April, August and October and work intensely, in-depth, and directly with me on your campaigns. This is by application only.

2) If you're accepted you get to spend a full day with me and up to one other top-flight marketer each quarter. So it's either a full day of you and me tearing a campaign apart and putting it back together or building a new one from scratch. Or it's me and another top marketer who enrolls in this… working on your marketing for half a day and the other half it's you and me working on theirs.

3) Plus you get a 90-minute slice of my brain each and every month in 2014. By the 15th of the month (January to December, 2014) you will email me your biggest conversion challenge, stats, copy or whatever's standing in your way or needs attention. I'll spend at least half an hour drilling into the situation and gaining a thorough understanding of your problem or opportunity. Then we'll get together on the phone or on Skype for another hour to hammer out a no-holds-barred game plan for wrestling it to the mat. And this is IN ADDITION to the 4 in-person meetings…

4) And of course, you also get the full, 6-module CAMPAIGN CONVERSION MULTIPLIER course...(6), 90-to-120 minute webinars taking place every two weeks between now and February 17, plus replays, transcripts, mp3 audio recordings and worksheets (more details below).
Your investment? It's $25,000 paid upfront (save several thousand)… or $3,997 down and just $2250 a month for 11 months. It's $100 to apply but you get your money back if I decline your application. This offer is good until December 14, ONLY!
OPTION 2 is Campaign Conversion Multiplier "Private Client."
You get everything except the 4 in-person meetings. In other words, the full course PLUS that 90-minute slice of my brain each month. And even at my current hourly rate of just $450, which is going up significantly in 2014, those 18 hours are worth $8,100. Plus the course is another $1,297 value, so normally you'd pay $9,397 for this, but if you hop on board before the 14th, you can do this for just $3997 or $1,297 today and just $397 a month for 11 months. Cancel at anytime if you're not making money hand over fist with me. Crazy cheap for such intense, personalized coaching!
OPTION 3 is the unadorned, but foundational version of "Campaign Conversion Multiplier."
You get the full, 6-webinar version of CAMPAIGN CONVERSION MULTIPLIER (replays, mp3 audio, full text transcripts, worksheets, LIVE Q&A, the whole nine yards) for $400 off the regular price until December 14. Just $897 or $267 a month for 4 months, which is absolutely insane for everything you're getting.
Just click the button below for your preferred option:
Remember, ordering before the end of the year can mean some great tax benefits!
But FAR MORE IMPORTANTLY... you'll be drawing a line in the sand... that THIS YEAR you're actually TAKING DEFINITIVE ACTION... and doing it BEFORE January 1... so you won't be on your heels when the New Year is here in a heartbeat.

P.S. And as I ALWAYS ask myself when facing a critical decision... if not now, when? When will there be a better time. If you're honest with yourself... the answer is probably NEVER. So act NOW!

Levis International Marketing
92 Caplan Ave. Barrie ON CANADA
Phone (705) 719 7954 Fax (866) 688 8413