From the desk of Daniel A. Levis
Associate Editor,
The Total Package
™
ATTENTION BUSINESS OWNERS, DIRECT RESPONSE MARKETERS & COPYWRITERS:
34-year direct response veteran named
"World's Highest-Paid Copywriter" and "Copywriter of The Year"
by the prestigious American Writers & Artists Institute invites you to …
Steal These
Response-Exploding Secrets!
Response-multiplying techniques
that produced more than $200 million in sales:
Exposed, dissected, explained
-- and ready to drive YOUR response through the roof!
Revealed for the first time ever: A master copywriter's most closely held secrets for multiplying your response -- PROVEN to …


Seize prospects' attention and instantly convert casual curiosity into voracious readership of your sales message …

Instantly establish iron-clad credibility for your spokesperson, your product and your offer

Create insatiable desire for your product and the irresistible impulse to accept your offer and to ORDER NOW …

And Much, MUCH MORE!
---------------
Dear Fellow Business-Builder,
My name is Daniel Levis – entrepreneur, marketer, copywriter and most recently, associate editor of Clayton Makepeace's internationally acclaimed e-letter on direct response marketing, The Total Package™.
Like you, I know that knowledge applied is power.
In our business, every new strategy, tactic, technique and tool we add to our repertoires is money in the bank.
And in the next few minutes, I'm going to give you a massive toolbox filled to overflowing with things that will drive your response, revenues and profits through the everlovin' roof -- GUARANTEED!
I'm talking about tools that give you a decisive advantage over 99.9% of all other business owners, marketers and copywriters -- both online and off.
Some might even call it an "unfair" advantage.
Specifically …
I'm going to invite you into the private vault of the highest-paid copywriter on the planet – Clayton Makepeace …

I'm going to give you your own, personal full-color copies of many of his best-known promotions – direct mail packages that produced more than ONE QUARTER BILLION DOLLARS in sales …

I'll dissect and explain the techniques Clayton used in these promotions to grab his prospects' attention … convert that attention to readership … create an insatiable desire for his products … and to rake in tens of thousands of new customers and mountains of money …

I'll help you USE these response-rocketing, profit-exploding secrets to rake in more sales in less time than you ever thought possible …

And I'm actually going to GUARANTEE that Clayton's secrets will drive your response through the roof, or they won't cost you a single, solitary penny.
Introducing THE ULTIMATE
Response-Rocketing Weapon
Whether you promote products or services … whether you're creating promotions for the Internet, direct mail or print, you'd better brace yourself for a big, BIG leap in response …
Clayton Makepeace – named by AWAI and Bob Bly as "The World's Highest-Paid Copywriter" – has been cranking out red hot, world-beating controls for more than three decades.
His promotions have literally launched whole new industries... mailed in the hundreds of millions of pieces... hauled in hundreds of millions in sales... and made those who were smart enough to hire him – or lucky enough – rich beyond dreams of avarice.
Clayton's copy is so powerful, it multiplies entire companies:
Security Rare Coin & Bullion: In the 1980s, Clayton's copy boosted sales TEN-FOLD in a single month, and 3,400% in 12 months -- to more than $130 million a year ...

Blanchard & Company: Also in the '80s, Clayton quadrupled sales and profits to more than $115 million a year in less than three years
Phillips Publishing: In the 1990s, Clayton sold more than TWO MILLION subscriptions – well over $138 million in revenues -- for Health & Healing and other health and investment newsletters ...

Weiss Research: In the '90s and the first few years of the 2000s, Clayton quadrupled sales and profits to over $100 million per year and built Safe Money Report into the largest $99 investment newsletter in the world!
With a mind-blowing track record like that …
It's no wonder major direct marketing firms line up around the block, eager to pay an advance of $25,000, and a royalty of $50/M (or up to 30% of gross sales) – just to get on Clayton's dance card!
… No wonder they pay him up to $650,000 in royalties in a single month and up to $2.7 million in a year!

… No wonder several business owners have offered Clayton big blocks of stock in their companies ON TOP OF his regular fees – just to get his attention!
Clayton Laughed Right In My Face
When I Told Him I Planned to Plunder His Vault of World-Beating Promotions!
With a documented history like Clayton's – a track record for creating world-beating control copy and exploding companies in the real world for more than three decades – you can understand why he thought I was crazy.
But when it comes to persuasion, I'm no slouch myself. And once I showed him how amazingly valuable these secrets would be to direct response business owners, marketers and other copywriters, he eagerly agreed … punched the combination into his vault lock … gave the spinner a whirl … and threw the door wide open for me!
I gotta tell you: I felt like Howard Carter seeing King Tut's gold for the first time!
These are the real-world moneymaking secrets not one in a thousand marketers truly comprehends – secrets with the proven power to ramp up your own response, revenues and profits in no time flat!
I couldn't wait to go to work – selecting the best examples of the master's work … dissecting them to see what makes them tick … identifying Clayton's best techniques for grabbing prospects' attention … converting attention to readership … presenting proof elements that instantly melt scepticism … framing offers so they feel like the bargain of a lifetime … and moving his prospects to immediate action.
Needless to say, I wasted no time digging in!
I hand-picked the most powerful and intriguing examples of Clayton's work … and created STEAL THESE SECRETS – a 277-page collection of his most famous promotions that lets YOU learn from his best ideas and detonate YOUR response, revenues, and profits into the stratosphere!
Once You've Seen
STEAL THESE SECRETS,
You'll Write Better Copy Faster
-- and Get Bigger Winners, More Often -- GUARANTEED!
STEAL THESE SECRETS is the ultimate power tool for business owners, marketers and copywriters looking for the quickest, easiest way to spike response and instantly make more money:

No more staring at a blank screen, stuck for just the right "big idea" -- Just flip through Clayton's multi-million dollar controls and in seconds, you're bristling with new inspiration and powerful ideas …

No more struggling with gut-wrenching decisions about how to structure more convincing sales arguments -- Just consult STEAL THESE SECRETS and take your pick from scores of inspired ideas for your promotion ...

No more settling for mediocre, luke warm sales copy – Just crack open Clayton's archive of proven winners and begin cranking out world class e-mail blasts, web pages, direct mail packages and print ads like there's no tomorrow!
Will that make you a hero? Will that help you get richer faster than you ever thought possible?
Does the Pope wear a beanie? You bet it will!
Now it can happen for you
– with STEAL THESE SECRETS:
12 of Clayton's best-known promotions
faithfully reproduced in color with full commentary
on the techniques that make them rock!

You're getting the legendary 20-page magalog that launched the alternative health newsletter industry in the early '90s!

This promotion is like the Unicorn: Many have heard of its legendary powers, but few have seen it... apart from the tens of millions who voted with their wallets when it arrived in the mail!

You're getting one of the most OUTRAGEOUS direct mail packages ever written! Your marketing life is incomplete until you've seen and studied this shocking 24-page self-mailer. It drew fits ... and dominated the financial newsletter landscape for months.

A classic example of how putting your prospect's frustration and anger into words can generate huge response and massive profits!

You're getting this topical powerhouse that created an entire industry! This 24-page tabloid for the Ruff Times financial newsletter makes masterful use of dominant emotion selling... and made HUGE market inroads for the publisher!

It shows you how to hitch a ride on a major media story and drench it with additional human interest, infusing your copy with explosive pulling power!

You're getting the ultimate example of a story lead that turned the direct response world on its head! This 24-page magalog is the ultimate case study in using customer narrative to make your running copy ultra-believable.

You'll discover how to immediately emotionalize the consequences of inaction on the very first page … how to make your sales message believable beyond a doubt … and much more!

You're getting a great object lesson on how using emotionally charged religious phrases moves prospects to ACTION!

Discover how using religious mental images can communicate more in a few words than your competitors do with entire paragraphs … and how they activate powerful, actionable emotions your prospects can NOT resist acting on.

Use these secrets to supernaturally charge your copy with deep-seated subconscious emotional calls to action!

Plus ...

You're getting the ultimate blueprint for positioning that multiplies sales!

Need to differentiate yourself in tough, impossibly competitive markets? The jealously guarded secrets in this remarkable promotion can do it for you!




You're getting secrets for spreading a wider net!

This 16-page magalog offers a great lesson in expanding your product's appeal, drawing a broader audience, and infusing your promotions with credibility.




You're getting secrets for customer file promotions that produce millions! This remarkable sales copy sold a ton of subscriptions to a $5,000 stock trading service.

Discovering how Clayton leverages existing customer relationships to introduce new products can be worth a windfall to you!

And you get much,

MUCH MORE!
Plus, I Want You to Have
Makepeace Under the Microscope
Three of Clayton's Blockbuster Controls
Examined and Explained IN MINUTE DETAIL
– an Additional $69 Value, FREE!
In this remarkable volume, I dissect, catalogue, and analyze Clayton's private armory of sales-copy-building blocks, secret strategies and workhorse structures, and show you precisely how to adapt them for your own promotions!
You get detailed blueprints unlocking the secret concepts, principles, and psychological structures used so you can quickly begin reverse-engineering them... and driving your own response to the moon!
Just a few of the insider secrets I've laid bare for you ..
Secrets for Instant Credibility Even in Skeptical Markets: The secret headline structure that suspends natural scepticism and drives your prospects past even the most outrageous "Big Promises", into your copy... it's on page 3!

The most powerful (yet invisible) core theme in copy: The one infinitely flexible near-infallible element used over and over again for blockbuster results... look at page 7!

Bullets and Fascinations that Sing and Soar: How to supercharge your bullets with multiple rapid-fire benefits that inflame desire and whip prospects into a buying frenzy... read page 8!

Marketing Ju-Jitsu In Action: How to use involvement devices to recruit your prospects as co-conspirators in their own persuasion... memorize page 17!

Greasing the Slippery Slope to a Sale: How to navigate the "advertorial turn"... making the transition between "editorial" copy and your sales pitch slippery smooth... don't miss page 22!

Secrets of Stealth Persuasion: How to use the power of suggestion to gently nudge your prospects over the edge. This one is so brilliant – and so sly – you'll be amazed! Just look at page 33!

How to Create a "Too-Good-to-Refuse" Offer: Why core human emotions and motives – already resident in every one of your prospects -- are your secret weapons of mass conversion. How to USE them to create instant action... Complete instructions on page 34!

3 Innovative New Ways to Build Credible Urgency Into Your Offers: Astonishing secrets for making prospects beg for the chance to say "YES!" Check out page 45!


Headline Heresy! Times when NOT including a benefit in your main headline is hands-down the single most profitable thing you can do! Take a quick look at page 50!

Smash Objections Before Prospects Even BEGIN To Think Of Them! How to recognize inflection points in your copy, anticipating and answering reader objections, even before they arise! Amazing breakthroughs await you on page 58!
How to use facts & figures as idea starters, instantly transforming them from dull readership killers to mesmerizing ticklers that fascinate and enthral... (Page 64)

Use Clayton's "Secret of the Free Suit of Clothes" to Instantly Vaporize Sales Resistance! This is so powerful, it's a wonder it isn't outlawed. Please use responsibly! Intriguing revelation on Page 72!
Why trying to close without the buyer's permission is silly... and how to use a simple little trick that almost guarantees they'll give it to you... (Page 75)

Order Forms that Mail Themselves! A sneaky, and hyper-effective order device tactic that forces readers who skip over important body copy to either read your sales message line by line or to order NOW! Secret revealed on page 94!

The Money-Making Magic of The "Story Lead:" How to use a story to grab readers by the eyeballs, establish iron-clad credibility and make "not ordering" seem like the dumbest thing imaginable. Greater response and profits await you on page 108!

Make ANY Product Seem Like The Bargain of The Century – REGARDLESS Of Price: Clayton's astonishing techniques for magnifying the perceived value of his products. BONUS: This simple little trick, also helps you position even mundane products as truly unique! Rocket your response and average sale with the secret on page 114!

The Secret of Guarantee Copy That Gets RESULTS! How to amplify and intensify simple risk relief copy into a selling message that electrifies prospects and closes the deal with amazing power. This secret alone will add tens of thousands to your bottom line – and it's revealed on page 116!

And much, MUCH, MORE!
Normally, MAKEPEACE UNDER THE MICROSCOPE is a screaming bargain at $69 – but I want you to have it FREE!
PLUS, You're Getting My Secret Five-Step Plan
for Burning These Secrets into Your Brain FAST!
Mental Tricks That Give You a Photographic Memory for Copy And The INSTANT RECALL You Need To Write Better Copy FASTER -- An Additional $39 Value, FREE!
The Intelligence Briefing is designed to explode the value of everything else you get in this amazing package of response boosting firepower by an order of magnitude!
In this life-changing volume, I reveal a secret strategy I learned from Howard Burg, the world's fastest reader: A five-step process that allows you to put your assimilation of these priceless secrets on steroids!
These astonishing memorizing techniques will dramatically shorten your learning curve and have you hammering out ultra-compelling copy like it's second nature in a remarkably short period of time.
This virtually unknown five-step strategy is the key to unlocking your previously untapped mental powers, allowing you to effortlessly internalize the secret insights and strategies you're about to uncover – almost instantly!
When you receive your downloads, read your Intelligence Briefing FIRST … discover these five steps … and then begin reviewing each of Clayton's twelve promotions and the three special "Under the Microscope" dissections.
By the time you're done, every secret you've learned will be indelibly burned into your brain and ready for you to put to work!Normally,
Intelligence Briefing
is a bargain at just $39 – but it's yours, FREE just for ordering your copy of
STEAL THESE SECRETS
today!
Plus, You're Getting a One-Month FREE TRIAL MEMBERSHIP
in My "Persuasion Mastery Club"
Where I Open the Kimono Wide on My Most Closely Held Secrets of Influence & Persuasion An ADDITIONAL $78 Value – YOURS FREE!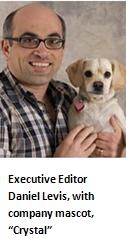 As an esteemed member of my
Persuasion Mastery Club
, e
ach month you'll receive a raw unedited mp3 recording and transcript of me interrogating one of the world's most knowledgeable communications experts.

This brain trust is pulled from a wide range of fields, including conversational hypnosis... social psychology... cultural anthropology... behavioral economics... covert persuasion... and more.

During these 1 hour interviews, I extract advanced insights into human nature and applied psychology that can be used to enhance sales and profits in ANY information marketing business.

What you'll discover in this month's issue alone (the one you get free with this offer) allowed me to literally triple sales and profits in one of my marketing channels overnight!

To help you to implement what you learn, you will also receive my

Advanced Secrets of Human Nature and Applied Psychology

premium e-Letter. These are my detailed application notes explaining exactly how I am using the insights gained from these experts to make serious money in this exciting business. And how you can too.

This is advanced stuff. Admittedly, it's not for everyone. So I'm offering it on a try-before-you-buy basis. Normally,

Persuasion Mastery Club

membership is $78 per month, but when you invest in

Steal These Secrets

today, you get the first month free.

Plus, if you choose to remain a member, you're in at half price. Cancel in the first month if you like and owe nothing. I honestly don't mind in the least if you do.


458 Big Pages of PROVEN Million Dollar Ideas, Response-Rocketing Secrets, and Profit-Exploding Strategies: Less than a Buck EACH!
You're probably thinking all these phenomenal response-exploding tools are going to cost you a bundle …
After all -- we both know that even a single ad, sales letter, or web promotion fortified with these secrets would net you thousands… hundreds of thousands… even millions of dollars in extra sales and profits.
And it's not like Clayton hasn't been offered big money for his ideas before …
One of Clayton's competitors once offered him $10,000 for copies of his most famous promotions …

100 top copywriters and marketers paid $5,000 EACH to be on hand as he revealed his secrets at Clayton Makepeace's Power Marketing Summit in Washington DC…

Top marketers paid $346 each to glean Clayton's secrets for world-beating direct response copy at his Virtual Hotseat Webinar Series!
The great news is, your copy of STEAL THESE SECRETS isn't $10,000 … $5,000 … or even $346.
STEAL THESE SECRETS is a screaming bargain at just $197 …and you get MAKEPEACE UNDER THE MICROSCOPE, THE INTELLIGENCE BRIEFING, and a FREE 30 DAY PASS into my exclusive PERSUASION MASTERY CLUB -- an additional $186 value -- FREE!
The Boldest, Bravest,
"BRASS BALLS" Guarantee Ever:
These astonishing, proven secrets
MUST GIVE YOU AT LEAST
a ONE-HUNDRED-TO-ONE RETURN
on your money, or they're FREE!
Whether you're a direct response business owner, marketer or copywriter, there is simply NO WAY this unbelievable collection of response-rocketing super weapons could fail to make you a bundle.
In fact, I'm so sure you'll agree STEAL THESE SECRETS is the single most powerful weapon in your marketing arsenal … and that it will light a rocket under your direct response career … I'm standing behind it with the boldest, bravest, brass balls guarantee ever:
Just click here now and claim your copy of STEAL THESE SECRETS 12-part archive and your three HOT bonuses today.
I'll instantly confirm your order with an email and a link to the download center where you'll be able to access this valuable material.
Then use STEAL THESE SECRETS and your three FREE response-boosting gifts as long as you like and to make as much money as you like.
Then, you and you alone decide:
You must agree that the secrets you've discovered and the lessons you've learned have made you – at an absolute MINIMUM -- at least 100 times the $197 you paid. Otherwise, just return STEAL THESE SECRETS within one year for a prompt and courteous refund.
That's important: You get a full year to put Clayton's proven response-exploding secrets to work and to make as much money as you like -- and if you're less than thrilled for any reason at all, you get every penny back.
Now I ask you: What could possibly be fairer than that?
This should be the easiest decision
you've made in years …
In this brief bulletin …
You've seen first-hand how Clayton's unique approach to direct response copywriting has more than quadrupled profits for his clients …

You've seen how the techniques you're about to discover in STEAL THESE SECRETS have made Clayton a freaking fortune – prompting both direct response legend Robert W. Bly and The American Writers & Artists Institute to name him "America's Highest-Paid Copywriter".

And you've seen that you have absolutely, positively nothing to lose: These secrets must give you AT LEAST 100 times your money back, or they're FREE!
Now, it's all up to you.
You could, of course, make the unfortunate decision to decline this generous offer and continue struggling to create bigger winners, more often…
Or, you can simply say "YES" and begin putting Clayton's proven response-boosting secrets to work for you -- with powerful new ways to…
Seize your prospects' attention and instantly convert that attention to readership of your sales message …

Keep prospects' reading your sales message from beginning to end …

Create insatiable desire for your product by proving its benefits beyond the shadow of a doubt …

Make "not ordering" feel like the dumbest thing anyone could possibly do …

And Much, MUCH MORE!
If you'd welcome hundreds of response-multiplying techniques that produced more than $200 million in sales demonstrated, explained -- and ready to drive YOUR response through the roof…
If you agree that writing stronger sales copy faster and getting bigger winners more often will multiply your revenues and profits …
… And if you can see how there's absolutely no way to lose with this bullet-proof, 100% money-back offer…
… There's only one rational thing to do next: CLICK HERE to accept your risk-free trial of STEAL THESE SECRETS now!
Sincerely,



Daniel Levis
Associate Editor,
The Total Package™
P.S. Please remember: This is a 100% risk-free offer. STEAL THESE SECRETS will make you at least $20,000 richer in the next 12 months or it's FREE! Click here right now and get started.